Taken en verantwoordelijkheden
Credendo - Export Credit Agency

As a Payroll and HR Administrator Officer, you will work at Credendo's head office in Belgium (Brussels).

You will actively support the Compensation & Benefits team in the execution of the payroll and personnel administration for our employees based in Belgium and in the international subsidiaries (white-collar workers).

We are looking for a colleague who shares our passion for clients and who is willing to go the extra mile.

Function
HR administration
You will accompany new joiners and their managers in the pre-onboarding, on- and off-boarding processes (contract drafting, processing of HR administration documents, etc.).
You will manage and process general HR administration tasks (follow-up of absenteeism, time credit requests, insurance, certificates, etc.).
You will be the first point of contact for our employees, and you will provide them with information and advice on payroll and administrative matters in the context of the employee life cycle: holidays, time credit, parental leave, illness, circumstantial leave.
Payroll
You will keep payroll information and records in the HR system up to date and documented in accordance with regulatory requirements, internal rules and processes.
You will accurately process salary changes, illness, career breaks, promotions, 13th month salaries, bonuses and exits.
You will provide timely, complete and accurate reporting on payroll, headcount, turnover, absenteeism and other KPIs for internal and external parties (works council, social balance sheet, etc.).
In a later stage, you will also be involved in the payroll and personnel administration of our international branches, working together with the local service providers (social secretariats).
Profile
You have a bachelor's degree in human resources or a related field, or equivalent experience.
A minimum of 3 years' experience in a similar position is necessary for this position.
You are fluent in French and Dutch (written and oral). English is a plus.
You have strong communication skills. You are flexible and client-oriented.
You act with high standards of integrity. You are accurate in your work and you have good analytical skills.
You have a hands-on attitude and you see problems as opportunities to find solutions. You are proactive and autonomous in your approach.
You have a growth mindset, are willing to stay up to date on payroll and employment trends, regulation and practices, and to share this knowledge with your colleagues
Offer
An interesting permanent position in a stable multilingual and international enviroment
Continuous learning opportunities to develop your talent.
An attractive salary supplemented by a number of fringe benefits (meal vouchers, hospitalization insurance, extralegal pension,...)
Our Belgian offices are located in the centre of Brussels, easily accessible by public transport.
Meer informatie
For more information, visit our website (click on our logo).
Interested?
Please reply through the button below.
Acquisition to this vacancy is not appreciated.


Solliciteren kost slechts enkele minuten.
Hier ga je werken: Credendo
 Do you have a passion for international trade, exports or finance?
Do not miss this opportunity: we are reinforcing our teams with new talent! Engage in a career at Credendo, the 4th European credit insurer.
 
Credendo has been excelling in export credit insurance for almost a century. The company has grown to become a European player which is active nowadays in fourteen European countries under the name of Credendo.
 
M...
Ik wil meer weten over Credendo
Anderen bekeken ook
Bruxelles (0 km)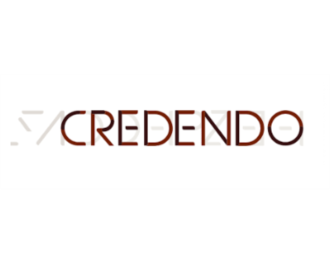 Bachelor, Universitair / Master
32 - 40 uur
47 dagen geleden
Brussel (0 km)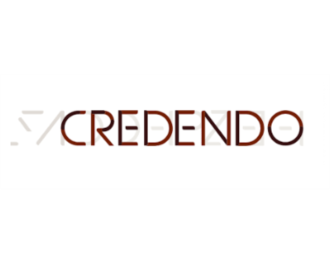 Bachelor, Universitair / Master
32 - 40 uur
47 dagen geleden